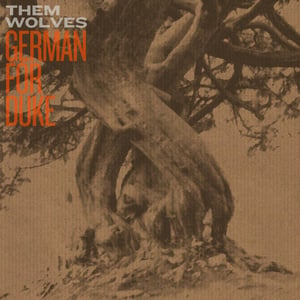 £

5.00
Released in cahoots with the brand spanking new It's Just Noise record label, Distorted Tapes is proud to bring you the debut EP from Birmingham noise-rock trio Them Wolves.
'German for Duke' is 5 tracks of lurching, heavy riffage that'll not only give you a headache but a raging erection to boot.
Tracklisting:
1.The Wild Girl of Champagne
2.Folding a Napkin on Terminal Island
3.Let's You and Him Fight
4.You're More Like a Young Mary Bell
5.Wolf Song
Available on limited edition screen-printed CD and as digital downloads. Artwork designed by the wonderful Do Make Say Ink.